High-ranking politicians and business tycoons are implicated in a wave of violence against environmental activists in Honduras, according to an investigation by the anti-corruption group Global Witness, which says the country's elites are using criminal methods to terrorize communities with impunity.
At least 123 land and environmental activists have been murdered in Honduras since a military coup d'état forced out the populist president Manuel Zelaya; many of the victims have been members of indigenous and rural communitiesopposing mega-projects on their territories.
The murder last year of the indigenous activist Berta Cáceres, recipient of the prestigious 2015 Goldman environmental prize, triggered international condemnation but failed to stop the bloodshed.
Cáceres was shot dead after years of death threats and state persecution linked to her campaign to stop the internationally funded Agua Zarca hydroelectric dam on the Gualcarque river, which is sacred to the Lenca people. Two of her colleagues have since been killed.
Desarrollos Energeticos SA (Desa), the private company behind the dam, was awarded the project without any community consultation. Company records obtained by Global Witness for the first time reveal that the company's board of directors includes influential political, military and business leaders.
The company president, Roberto David Castillo Mejía, is a former military intelligence officer and employee of the Honduran state-owned energy company. Before her death, Cáceres told Global Witness that Castillo had offered her a bribe to stop campaigning against the dam, the report says. Castillo has denied trying to bribe her.
The company secretary, Roberto Pacheco Reyes, is a former justice minister, while the company vice-president, Jacobo Nicolás Atala Zablah, is president of the BAC Honduras bank, and a member of a powerful business family.
Seven people have so far been arrested for Cáceres's murder, including two Desa employees and active and former military officers, but the activist's family has repeatedly called for the intellectual authors to be held accountable.
Last year, an investigation by the Guardian revealed that Cáceres's name appeared with dozens of social activists on a military hitlist assigned to US-trained special forces units.
A spokesman for Desa said the company was not involved at any level in Cáceres's murder.
Since the 2009 coup, violence has increased dramatically, while successive rightwing governments have made environmentally destructive mining, agribusiness, tourism and energy projects the cornerstone of the country's economic growth strategy.
Environmental checks and balances have been watered down or ignored and hundreds of concessions awarded en masse. Despite this, many of the projects are backed by prominent international financiers and institutions such as the International Finance Corporation and the Inter-American Development Bank.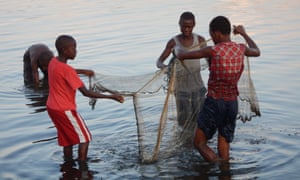 A report titled Honduras: The Deadliest Place to Defend the Planet investigated five controversial projects opposed by local communities.
One of the most explosive allegations is of a conflict of interest for Gladis Aurora López, leader of the ruling National party and vice-president of congress.
López's husband controls the Los Encinos hydroelectric project in western Honduras, where three indigenous activists have been tortured and murdered, and two pregnant women were severely beaten by a group of civilians and state forces, causing one woman to have a miscarriage.
The licences for Los Encino and another dam were granted in 2010 when Lopez was secretary of congress, even though it is illegal for members of congress or their spouses to obtain contracts or concessions granted by the state.
López and her husband deny any wrongdoing. Arnold Castro said that out of respect for the constitution, his wife, López, "did not participate in the session when the contract was approved".
Another high-profile project featured in the report is Honduras's flagship luxury tourism project, the five-star Indura Beach and Golf Resort on the northern Caribbean coast. The report details a wave of oppression including attempted illegal land grabs and false criminal charges against the indigenous Garifuna families who live next to the resort.
In addition, the hotel project was loaned $20m from a consortium of regional banks led by Ficohsa Bank, whose Panama division is currently under investigation for money laundering.
The hotel resort became part of Hilton's luxury Curio Collection in November 2016 – after the alleged wrongdoings; there is no suggestion Hilton took part in these events. Desarrollo Turístico Bahía de Tela did not respond to the allegations made by Global Witness.
"We Garifunas are being persecuted by the government to evict us from our land for their touristic developments, which aren't for the benefit of our communities," said José Guzmán Niri, from the Barra Vieja Garifuna community.
The report notes that while on rare occasions arrests have been made, impunity remains the norm. This has made Honduras the most dangerous country in the world for environmental and land rights defenders.
Billy Kyte from Global Witness said: "Our investigations reveal how Honduras' political and business elites are using corrupt and criminal means to cash in on the country's natural wealth, and are enlisting the support of state forces to murder and terrorise the communities who dare to stand in their way."
Despite growing international outrage about the violence, Honduras still receives millions of dollars of US aid.
"As Honduras' biggest aid donor, the US should help bring an end to the bloody crackdown on Honduras' rural population. Instead it is bankrolling Honduran state forces, which are behind some of the worst attacks," said Kyte.